On Monday, we paid tribute to the many elephants in the room.
Today, we thought we'd let you know what's keeping us going:
1.) There was a mix-up in the warehouse and our publisher accidentally sent Chris' 20 author copies of Brainwashing… to a stranger. At first this was upsetting to Chris and funny to Meg. Now it's funny to Chris and really, really funny to Meg. We're not sure if it's funny or not to the person somewhere in the United States or Canada who opened a surprise package from Avon, Mass and found 20 copies of a bright orange book called "Brainwashing for Beginners", but we hope they use it wisely, possibly by mailing copies to major media outlets. We wouldn't be mad if they mailed one to the Gersh Agency…

2.) The fact that there's an episode in season four of Maude where Maude gets debilitating stress diarrhea. 'Cuz BEEN THERE. DONE THAT, SISTER.

3.) Chris has a master's degree.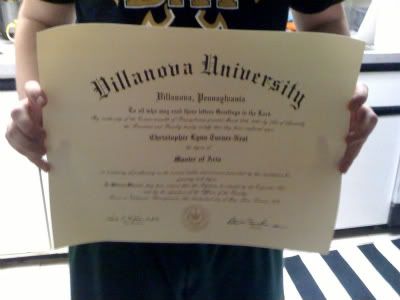 This hasn't really been a "career builder", but sometimes when he and Meg are feeling particularly unemployed, he'll take it out of the closet, roll it open, and let Meg read it aloud in her best Alan Rickman voice. It can be a real emotional game changer.

4.) Last week, Meg said, out loud, to a large group of people: "It's a beautiful night for a rotisserie chicken." And meant it.

5.) The other day, Chris went to get a haircut before The Job Interview That Went Nowhere. As the stylist was finishing up, he said, "Don't worry, this hair cut will get you laid," then put his hand on his shoulder, leaned in conspiratorially and whispered, "I guarantee it." This is the first time a stranger has flirted with Chris since a drunken ex-umpire tried to cop a feel during a Phillies game this spring.

6.) ...And is a much more glamorous version of this text Meg sent Chris from the bus: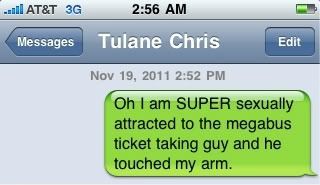 2birds1blog: That's sad. Since 1984.™

7.) Meg's promise to Chris that she'll one day, at orgasm, open her eyes and exclaim, "JEEPERS!" in an over-articulated 1950's co-ed voice.

8.) Meg drunk-ordered the book Mastery, Tyranny, and Desire: Thomas Thistlewood and His Slaves in the Anglo-Jamaican World off Amazon last weekend.

She will let you know if it's good.

9.) We're tentatively scheduled to speak at Yale in January. We haven't prepared what we're going to talk about and we're not even sure what day we're going, but we have purchased boat shoes!

10.) This NEW picture of Dave where he looks comically photoshopped in.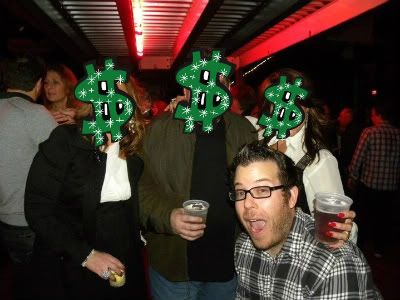 Thank God for small favors. <3