This week's drinking game is DISNEYS
THE LITTLE MERMAID
. Combining drinking and childhood memories is always quality.
The Little Mermaid came out during "that time" of my childhood. I was aware of what was going on but young enough everything was still magical. When I saw the redhead (who in my 5 year old way wanted to bone) screw legs I wanted to swim all day.

I was a bit of a ham as a child and for that Christmas (oh CHRISTMAS of 1989 you were the best ever; I got this pimp microphone with flashing lights and a baby sister!)
I ran around the house with my awesome microphone—which was not an easy because it had a large stand where said flashing lights were located-- singing Little Mermaid Songs as loud as I could. Only I would wear my bathing while I performed around the house even in cold Western New York because DUH I was a mermaid! And unlike all these little girls now a green bathing suit was a quality replacement for fins.
Uncreative little ho, she does not know what it is like to wear a bathing suit in winter for the sake of performance.

In honor of The Little Mermaid's famous jugs olden and I made and enjoyed some awesome nipple cupcakes.

On to the movie!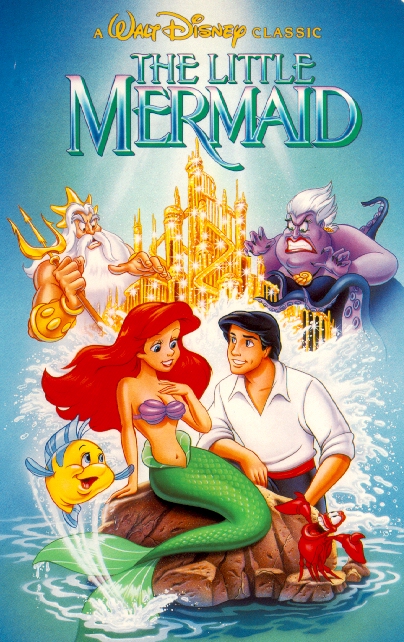 Take a sip…
Before every song to lubricate the vocal cords. SING ALONG!
When a parent/chaperone reprimands a child. (Stupid mermaid parents on land yell at their kids too)

Clothes mysteriously appear / disappear with transformations from human to merperson.
When Scuttle uses the awesome power of BSing with confidence
Anyone gives a convenient recap of information.
When something your 1989 self would not find sexual all of a sudden is sexual. (or racist)
Take two sips…
Every time the "Ariel's theme" is sung either by Ariel or the imposter
When someone dies/has a near death experience
Finish your drink
There is a happy ending
This game will bring out the kid in you. Get ready for some GREAT childhood stories from friends.
I wish I could quit you,
Eddie