Porn: can't live with it, can't get off without it. Or at least so goes my current masturbatory conundrum. I'm going to level with you: I watch a fair bit of pornography. Not in like a I'm-a-30-year-old-IT-consultant-with-a-World-of-Warcraft-zine-and-a-blow-up-doll-named-Mizuki kind of way, but in what I consider to be a healthy way. Porn is a necessity for me for a few reasons:

1.) I'm lazy. (But that's a given.)

2.) I have a god awful imagination

3.) I'm high-strung

4.) I have the attention span of a 10-year-old boy, two liters of Mountain Dew deep

1 + 2 + 3 + 4 = "OK. Here we go. I'm going to think of something really hot. Let's see...two people. Two people fuckin'. But where? An...outcropping? Is it an 'outcrop' or an 'outcropping'? Outcropping is the verb, right? Although in what context would a portion of exposed rock be used as a verb? Or is that the difference between a verb and an action verb? I should google this. NO. Two people having sex, FOCUS. So they're having sex on...a rock. You know, the more I think about it, the more it makes sense to me that 'outcropping' would be the noun and 'outcrop' is the verb. AN outcropping. The boulders outcropped over time. That sounds right, right? Kind of? Fuck it, I'll just play some online Family Feud until I fall asleep and call it a night."

Not to mention the fact that it's hard for me to get in the mood. In order for me to function on a daily basis and, you know, not kill myself or another human being (HA HA, me), I take two different kinds of antidepressants, both of which are the pharmaceutical equivalent of dipping your genitals into a vat of ice water while watching Schindler's List. They absolutely destroy my sex drive. And I realize the obvious solution is to ask my psychiatrist to switch my meds, but I can't bring myself to talk to him about anything to do with sex. He's this adorable little old man named Floyd who wears cable knit sweaters year-round and always has absurdly shiny loafers and he loves talking to me about architecture and his grandchildren and I can't bring myself to look into those two kind, old eyes and say, "EXCUSE ME SIR—I CAN'T COME!!!!" Plus, that'll obviously lead into a conversation about how, "It says here in your file that you're not married and you're not in a relationship?" And I'll have to admit, "I know. I've got no one. I just stay up all night masturbating and watching 'Cash Cab'. And not necessarily in that order."

So, my solution is porn. That being said, there's a growing trend in pornography today that I'm not on board with. And it's affecting not only my sex life, but more near and dear to me these days, my masturbatory life. I didn't even know I felt so passionately about this subject until I started ranting about it to Tulane Chris the other week for what some may consider an "uncomfortably long amount of time". I gave Teresa the same speech the other day and when I finished, she just looked deep into my eyes and after a long, silent pause said, "You need to tell the world about this." It would be a privilege and an honor. So, you know what ruffles my feathers? Spit in porn.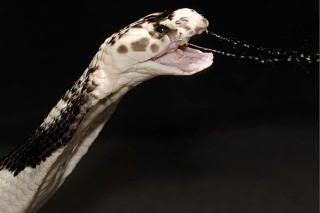 Spit in porn. If you don't know what I'm talking about, you're probably not old enough. I recommend you talk to a parent, family friend, community leader or trusted Rabi. However, because I'd like to avoid any and all "I'm really mature for my age, Meggles! Can you tell me what's up?" emails that'll bump me up a few uncomfortable notches on the Phil Spector ladder, I'll get more specific here in public. There are three instances where spit is becoming more and more prevalent in porn:

1.) Cunnilingus. A gentleman has wined and dined his lady friend. He takes her back to his condo, lights a few scented candles and pours two glasses of '08 Turning Leaf Merlot. He gently lays her down on his Sealy Posturepedic and reads a few passages from Christopher Marlowe's The Passionate Shepherd to His Love aloud to her. When he sees that her bosom is heaving just right, he lifts her modest A-line skirt, pulls down her red cotton briefs and buries his face in her warm womanhood as she writhes in ecstasy.

And then he pulls back ten inches and to hocks a loog directly onto her genitals. Because nothing says love like making her crotch feel like a stadium floor, post Brooks & Dunn concert.

2.) Fellatio. I'll give you that saliva is an incredibly necessary party of a good blow job. Or really any blow job. I know this because I've tried to give one without and the results were challenging, at best. Although in my defense, drugs and alcohol were in the mix and nothing gives you dry mouth like a metric ton of light beer and handful of pain killers. After a rowdy night out at the bar, I went back to a gentleman friend's house and we started hooking up. (This really isn't pertinent to the story, but I need you to know solely for the LOLZ factor that this was playing on repeat in the background the entire time:

I undid said gentleman's pants to discover the biggest dick I had ever seen in real life. Like to the point where it wasn't an exciting discovery, it was more, "Oof. This is too much for a Thursday." I started going down on him and it was an all-around sad state of affairs. Not only did I have a vicious case of dry mouth, I felt like I was trying to squeeze Dom Deluise into a pleather mini-dress. Sensing my teeth were in the mix way more than they should be, I tried to cover them with my lips and distinctly recall not being able to and internally shouting, "MY GOD—THERE'S NO ROOM AT THE INN! THERE'S NO ROOM AT THE INN!!!" This of course begs the question: when Joseph and Mary were turned away from the inn and Mary was forced to give birth to the son of God in a manger, do you think she ever stopped and thought, "This is going to going to compliment a blow job joke 2,000 years from now perfectly."?

I glanced up from my #blowFAIL and grabbed a half empty can of beer on the night stand, desperate for the lubrication. (To answer your question, yes, it is now on my bucket list to have a Lifetime movie made about my life called, Half Empty Can of Beer on the Night Stand & Desperate for Lubrication: The Meg McBlogger Story.) I finished the beer, took a deep breath and wondered how the hell I was going to do this. And that's when I looked down and realized that my gentleman friend had 100% passed out. Now, I realize that normally when the person you've been fellating for the past ten minutes passes out on you, it's not a "compliment" per se, but honestly, I've never been so relieved in my entire life. I felt like I had woken up and realized I forgot to study for a test, only to have my mom tell me to go back to bed because it's a snow day. Except in this case I got to turn the shitty techno music off, re-hinge my jaw and go to bed. But, you know, semantics.

My entire point being: while I admit that saliva is a necessary part of a blow job, there's no need to shove a dick down your throat until you regurgitate half of a turkey sandwich all over it like you're feeding a god damn baby bird.

3.) As a lubricant in Sex. 1 & 2 are more prevalent, but this certainly happens more than I feel is Kosher.
It's important to note that while I think that spit in porn is offensive (and how!), it's not because it's degrading. Because degradation has its place in the porn world and I respect that. If you want someone to chain you to a wall and nail you with eggs while they call you a whore—cool. If you think that's hot, I say go with God. Because you know what I think is hot? John Larroquette, a Chipotle burrito and three hours set aside exclusively for napping. To each her own. What offends me is that I think spit is disgusting, yet I'm constantly bombarded with it mainstream porn. I find it all very problematic on the following levels:

- It blue balls me every time. (Or blue ovaries...?) Admittedly, I have an odd aversion to spit. Making out doesn't bother me and I'm fine with being gone down on (I encourage it, in fact!), but I find any other interaction with spit just plain foul and unnecessary. If you held a gun to my head and said, "Either suck this lollipop after I do or I'll shoot you in the head"—tell my mother I love her. Spit just really, really grosses me out and I have zero apologies about it. Which is why I don't appreciate it when I get into a scene and I'm almost about to cross my t's and dot my i's and all of a sudden the spit starts flying like it's a Best of Skoal video. It's disgusting and I completely lose momentum and it's hard to recover from something like that. It's like your parents walking in on you. After that happens you're not all, "Geez, that was embarrassing. Now where was I...?" No. You go to therapy. For years and years and years.

- It's never not shocking when it happens. Even though it's becoming more and more popular (much to my chagrin), I never expect it. It's like the Trojan Horse of porn. Except instead of bunch of Greeks inside, it's just a giant string of spit.

- It doesn't belong in mainstream porn. Look, I'm not here to judge; if you're into it, that's fine. I suppose on some level I can see where it could be hot. I mean, it's primitive and animistic and if it were any other fluid besides spit, (or urine. Or blood. Tears are OK.) (Side note: DO NOT google "cry fucking" to see if it's a real thing. It is. And it's horrible.) maybe I could get into it. But it's not; it's spit. So I'm out and I don't want to see it in my every day, mainstream porn. I argue instead that it should be in it's own sub-genre of BDSM porn and there it shall forever stay. I was on the phone with Tulane Chris earlier tonight venting about this very topic (because when people ask me, "What's up?", this is usually the answer. It shouldn't shock you if when I'm done writing this, I take a picture of it, print a 2 x 3 copy and keep it in my wallet to show people at holiday parties and family functions.), and upon googling "spit in porn", I discovered that "spit-swapping" is a porn fetish. Although I'll probably take 16 showers tonight knowing that that exists, I appreciate that it stays in its own lane. At least I don't need to worry every time I stumble upon a new clip on Fleshbot that all of a sudden someone's going to start pouring a martini glass of saliva down their own throat out of nowhere. And if that does start happening? Suicide pill. Because I don't want to live in that world, thank you very much. (I'd just like it to be known that during our conversation tonight, Chris also said, "Have you ever noticed that spit in porn is always so opaque? Do you think they make them eat special herbs to make it so shiny?" 17 showers.)

- Its integration into mainstream porn sends a message to sexual novices that it's what they should be doing too. Major mainstream porn producers need to accept that they're responsible for shaping the sexual repertoire of the youth of America. When The Kids starting having The Sex, 9 times out of 10 they look to porn to show them the way. (Which, interestingly enough, is the same reason why I insist on wearing a pearl choker, fuchsia lipstick and blue eyeshadow when I have sex. No complaints thus far.) But do you know what 99.9% of mainstream porn today is telling kids to do? Spit on each other's junk. And ew! Spitting shouldn't be an assumed part of sex—it's something you should probably have a chat with your partner about before doing. You wouldn't haphazardly shove an eel up someone's ass on a first date, so take some time to get the green light on spit.

- There's a rape-y grey area. 'Ehh...I mean, I feel weird taking this somewhere serious because the majority of my argument really is: Spit—GROSS! But it's worth noting that when you tell hundreds of thousands of teenage boys that it's OK to use their spit as lube, you're also telling them that it's OK if she's not ready yet; that there are ways of getting around that. Getting wet is a lady's biological way of putting out the welcome mat. If she's inviting you in, then by all means enjoy the party. However, if you're not welcome, you're not welcome. And that's the message we should be driving into kids heads, not that you can hack up a shortcut if she's being a Frigid McPrudenstein.

- It happened to me. Really when you get down to brass tacks, a guy I used to hook up with spat on me right before we had sex, it was revolting, I sterilized my vagina in the dishwasher, and I'm sick of being reminded of it every time I want to get off. He was on top and right after he put the condom on, he looked down, conjured up a big spit ball, and let it drop onto my nethers. It had never happened to me and at that point I had never even seen it in porn. "Uhhhh," I said as I shifted my eyes back and forth and wondered if anything would ever be the same again. Ever. "Well that was romantic." "Sorry, I'm just trying to get things going," he said in an irritated tone. Oh, I'M sorry! I'M sorry! Far be it from me to ruin your evening by not being a Slip 'n Slide after two minutes of hand-holding. And I had no idea you were having tea with the Queen later and were on such a tight schedule! Is there anything else you'd like to do before you go? Blow your nose on my arm? Cough Avian flu directly into my lungs perhaps?

If I'm not wet enough to your liking, here are two ways to expedite the process: 1.) Work slightly harder. I know coming from me of all people that's kind of a mighty pill to swallow, but if the way to a man's heart is through his stomach, the way into my pants is on or around my neck. It' not that hard. (Baha...) 2.) Lube. Call me old-fashioned, but I've got a bottle and it gets the job done. One time Ex Co-Blogger Chris came over and we made up a song about it, key lyric being: "bottle-a lube, bottle-a lube, I keep it in plain view cuz I'm proud of my sex life." (late 2009: different times.) Point being; I had some, we could have used it. I jut don't understand why in God's name spit was the natural choice over lube or foreplay. That's like if you can't find what you're looking for at the mall and your immediate reaction is to burn that mother to the ground. Take a giant step backwards. Phone a friend. Re-think your options.

And that's when he said it: "Well, it's what they do it porn." That was his justification for hacking up a lung onto my birth canal. That it's what they "do in porn." You know what else they do in porn? Donkeys. Old people. Old people doing donkeys. Are you going to bring them into the mix? Let this be a lesson to you, my dear porn, that you are wielding a powerful, powerful weapon. And I for one don't think it's too much to ask that you keep it in your mouth.