True story: as we were walking to brunch Sunday morning, I asked Alex how much money I would have to pay him to grow a rattail, braid it and put
rasta
-colored beads on the end of it.
So, you can imagine the shock I felt when Alex's roommate nudged me and pointed to this monstrosity sitting across from us: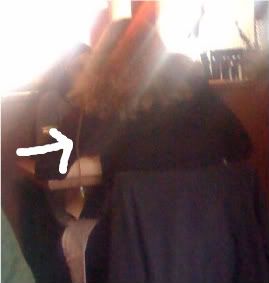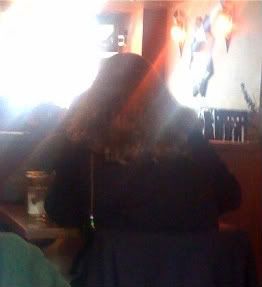 I feel like I'm in that Adam
Sandler
movie

Bedtime Stories

, where whatever wacky scenarios he and his kids dream up actually becomes reality. Had I known I had these powers, I would have dared Alex to pay off my student loans and make Peter
Sarsgaard
have sex with me, not grow a
rasta
-beaded rattail.
Seriously lady, what are you thinking here? Not 15 minutes earlier, Alex decided I would have to pay

an entire year's salary

for him to do what you pretty much already do everyday. Out of your own free will. With no monetary compensation. And while I appreciate you saving me some money, I

don't

appreciate you flipping your grotesquely long strand of hair around while I'm trying to eat. You have no idea how hard it is to concentrate on your friends when all you can see is a beaded rattail swinging to and fro like a god damn tropical pendulum in your peripheral vision.
And of all the age-
inappropriate
fashion
faux
pas to make, this one is so obscure it's almost impressive. Did anyone

really

have to
explicitly
state that long braided rattails are only appropriate if you're a 10-year-old girl just back from a Carnival cruise around the Carribean with her parents? I always thought that rule was just kind of inferred...