This morning I sat down, coffee in hand, and flipped through a

Harriet Carter

catalogue forwarded from my grandma's old house.

Harriet Carter

is like an "as seen on TV" company geared towards the elderly. They sell cell phones with giant buttons; loofahs on comically extended rods; sentimental afghans etc.
I was pretty psyched to look through the catalogue because I'm incredibly lazy and appreciate unnecessary and slightly embarrassing tools to make my life easier (who can forget the Hanukkah I got the Gopher Grabber and used it so much it broke within the first two weeks and it felt unnatural to pick things up with my hands again?)
I feel like that catalogue just gave me a horribly misguided education on the needs and interests of the elderly. Basically the catalogue offers many variations of the following crucial senior citizen products:
Memorial Ornaments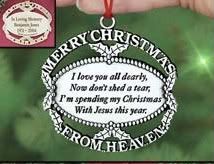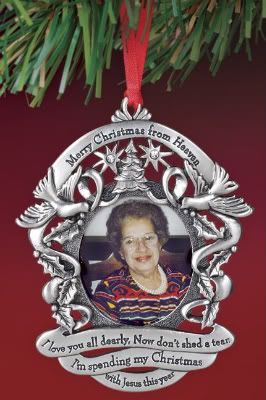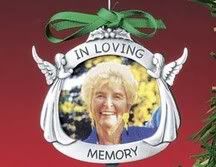 Now maybe it's just because my way to deal with death is to stick my fingers in my ears and say "LALALA-nbody-died-everything-is-fine-just-bury-it-deep-down-LALALALA!" but the last thing I want to see dangling on my tree Christmas morning is a picture of my dead family member and/or pet reminding me they're celebrating Christmas with Jesus that year. But again, that's just me.
Left-Handed Paraphernalia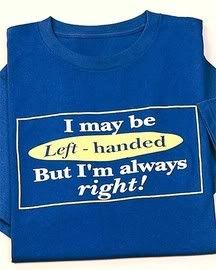 Maybe I don't get this because I'm a "rightie" (KILL RIGHTIE!…bwahaha…I'm so sorry) but I don't understand left-handed pride, or why the elderly specifically have a lot of it. I mean, being a leftie isn't really an accomplishment or a skill; it's just the way you are and it doesn't really say anything about you. It confuses me for the same reason I don't understand people who are really proud of being a PC or Mac user. It's like, OK. Would you like to know an arbitrary fact about myself that I'm oddly proud of? I wear a size 7 1/2 shoe and prefer to write in black ink. Where's my t-shirt?
Dickeys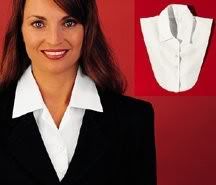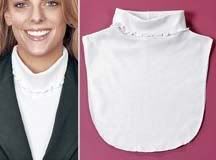 A dickey will never not be funny to me. Ever. When I was living with Blair, he bought a jacket with a removable hooded dickey and sometimes would walk around the apartment just wearing the dickey with the hood up. It was so LOLZ I laugh about it now in retrospect. However, isn't it slightly condescending to think the elderly can't handle layers?
Personal Sound Amplifiers
I actually do understand the purpose and importance of these, I just wanted an excuse to link one of my all time favorite infomercials (specifically note how the old man comically turns his head 1 minute and 12 seconds into the video. Blair and I could re-enact it for days):
Novelty T-Shirts/Mugs/Caps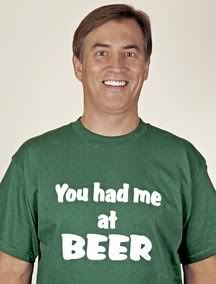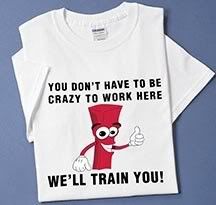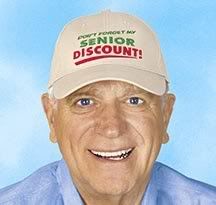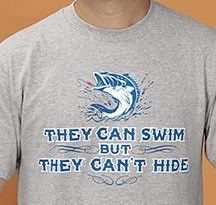 These will always boggle my mind. You know the girls who wear those "Hold my beer while I steal your BoYfRiEnD!" or "Someone take my credit card before I

SHOP AGAIN!

" t-shirts? These are what they replace their wardrobe with when they become senior citizens. It's like Spencer's Gifts comes in and takes over your closet when you reach a certain age. Audrey Hepburn would have never worn a "I can fix it!...Where's the

duct tape?!

" t-shirt.
Fart Jokes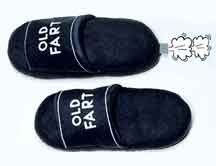 Now don't get me wrong, I'm don't mean to seem holier than thou or pretentious with this post. I love a good fart joke as much as the next girl (and maybe more). However, I want to say publicly here and now, if anyone (and I do mean

anyone

) refers to me as an "old fart" after the age of 35, I will rip off my dickey, turn down your personal sound amplifier and kill your leftie ass. Kill it dead. Put that in an ornament and stick it on your tree.