It's safe to say that Anna and I get along pretty well. We spent 21 days prancing around Europe sewn together at the hip and never got on each other's nerves once. That's impressive. I get on my own nerves at least once a day, and I'm not saying that for effect. So then, what force of nature could have been so strong it could rip us apart and create a fight so vicious that punching, clawing, pinching and childish name-calling were involved?

JDates

, obviously. Bros before hos my ass.
Having just come from half-price martini night (although I forgot my license and our heavily

botoxed

waitress wouldn't let me cross-my-heart-and-hope-to-die that I'm over 21,) where we were talking about

JDates

, we decided to go back to my apartment and

parooze

the site. This naturally turned into a fun game of "Why would you choose that as your profile

pic

?" until Anna found a guy she thought was

genuinely

hot. I thought she was joking. A few mutual "YOU'RE CRAZY!"s were thrown around and I was told to find a guy I thought was hotter. I did. There was a disagreement, which led to an argument, which led to some name-calling...punches were thrown...not by all of us...my arm still hurts....

So here's the deal! We're going to put up both J-Stud's user pics along with their "About Me" sections and then you decide which one is hotter. I'm not going to

divulge

which guy was my pick and which was Anna's to eliminate any bias, but I'll tell you tomorrow, along with posting the results. Loser has to buy the winner a drink and actually email her guy. (

Originally

Anna proposed that the loser has to run somewhere naked but

a.)

I don't run and

b.)

I know that was just an excuse for Anna to run somewhere naked and she'll probably do it win or lose.)

Now people I took (and did not do well in) AP Psych. I know that for a proper polling of the general population we need a large sample size, so please take a second and comment with your vote! You don't need to say anything clever or use a

user name

, in this case I'm 100% fine with anonymous comments. Just tell me, J-Stud #1 or J-Stud #2? It'll take less than a minute and I might get a free drink out of it (and you might get to see Anna naked. But haven't we all?) Deal? Deal!

J-Stud #1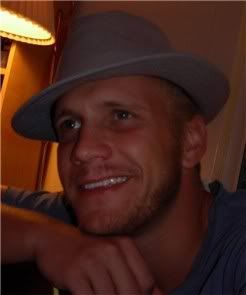 "I am quite into travel these days and music has always been a main interest. I enjoy humor most of all and have been able to keep people smiling all my life thus far. The ocean is the coolest thing ever. I play guitar every day. I love photography and media/ production work both of which i have been lucky to do professionally. I surf whenever i can find a beach with waves."
J-Stud #2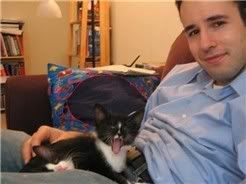 "My personality is pretty bland. Most people don't remember my name, including relatives. I'm usually covered in pet hair. I'm ambidextrous but not double jointed. I usually laugh at my own jokes sometimes even

moreso

when my audience does not get it/appreciate it (THAT INCLUDES YOU MOM!!!). I like to sculpt, but I don't like sculptures. Occasionally I have a good idea...but only occasionally and I usually forget it before I write it down.I don't have patience for dating shenanigans of any kind which is why I am only looking for friends to hang out with. It could be in a group or just the two of us. We don't even need to technically be seen together. We can sit at separate tables or stand a certain distance apart so that we can hear each other but not appear to be associated with each other. I learned that from outings with the

fam

.For those interested in a reliable friend to hang out with (movie, coffee, concert, whatever)...I can offer a mediocre sense of humor and an ability to speak in depth on virtually any subject including literature, politics, science and math (as advanced as you want to get), culture,

bs

or at least a willingness to learn and curiosity to listen.
"
IT'S ON!