Allow me to share this gem of a story I discovered yesterday while paroozing Gawker:
"Vince Shlomi best known as television's

ShamWow!

guy, was arrested in Miami last month [f]or beating up a prostitute.





According to

the police report

:




Shlomi meets Sasha Harris in a Miami club. They go back to his hotel.

She propositions him for "straight sex." He pays her a thousand bucks in cash.

He kisses her.

She "bit his tongue and would not let go."

He punches her in her face repeatedly until she lets go.

He runs down to the hotel lobby.

They both get arrested."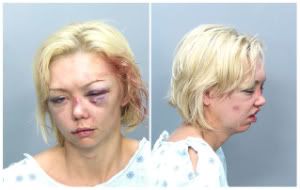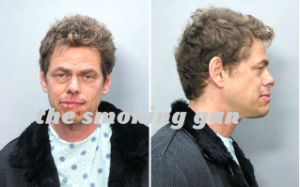 BUT WAIT! THERE'S MORE!
It also turns out that Shlomi is a renegade Scientologist! He joined the church in 1982 to create contacts for his film The Underground Comedy Movie, a direct-to-DVD comedy movie featuring Slash and Joey Buttafuoco. However, the Church of Scientology brought Shlomi up on criminal charges in fake-me-out Scientology court and kicked him out. A cult, asked

him

to leave. Impressive or what?!
When I read this article, I ran outside with my scarf and mittens and checked for snow 'cuz I thought Christmas had come early. While clearly this is a completey horrendous and sad situation, I can't help but think it's also a gift from God directly to me. And I took that gift. I untied the bow, tore away the wrapping paper and slowly opened the box. And what was inside? A deluxe set of comical ShamWow! jokes to be made at the expense of this situation.
Best. Christmas.

Ever.
Yayyyy! Leave your own ShamWow/prostitute joke as a comment because this entire situation gives me a giggle. As I am a horrible human being.
Sham. Wow.

- Gawker



And the hooker was German, so you know she's good.

- Myself



Rumor has it the hooker can hold up to twenty times as much semen as other prostitutes.

- Chris





Remember Vince, the ShamWow can dry everything but the tears of a life gone horribly, horribly wrong.

- My Dad





Beware ShamWow imitators. And kissing prostitutes that charge $1,000 for straight sex on the mouth.



He should have just told her we can't do this all day. It's from his commercial, you know like call right now 'cause we can't do this all day. Then she would have let go of his tongue. I had to work too hard, this isn't funny any more. Damnit.

- My Mom
[...that last one is only funny to me because I think it's cute when my mom de-rails a joke via gchat.
]