Ahhh

Drinking Dame Friday

Recrap

Friday. Where have you been all my life? So not to be all "How about this weather huh?" but can you believe Christmas is next week? I feel like just yesterday it was June and I was learning all about the

intricacies

of Boss #1's uterine lining on my first business trip and suddenly it's time to trim the

Chrismukkah

tree!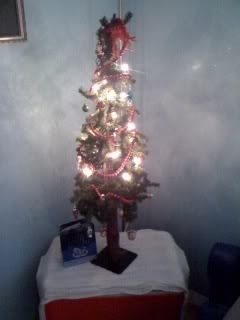 Crazy. Time flies when you're...being paid minimum wage. To celebrate the holiday season, we're having a competition! Here's the deal: We want to hear your most awkward holiday memories. They can be funny-awkward or depressing-awkward (most of my memories are both) but they should have that certain 2birds1blog

je

ne

sais

quoi

. (Read:

embarrassing

, awkward, unfortunate and/or accidentally racist.) The winner will get their story published on the blog AND a

JEMUS

MODEL J
Ä
GER TAP

contributed by our friends at the all-new

jagerstore

.com!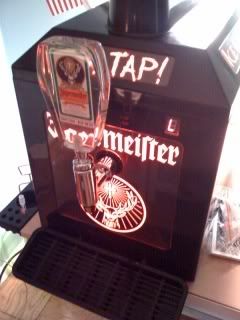 That's my personal J
ä
ger

Tap. Her name is Heidi and she's a thing of beauty. She's also located about three feet away from the foot of my bed.

Soooooo

...that's called alcoholism. The deadline to email me your stories is Monday night (oh

wah

, you have all weekend to work on it. It's currently 1 o'clock in the morning, this needs to be finished in a few hours and I'm drunk as a skunk. Trust me, you can do it.) We'll announce the winner Tuesday and post their entry Wednesday! So what are you waiting for?! Gets-a-writing!

WAIT! I take that back. Don't gets-a-writing yet. Read this recap of

Jersey Shore

first and

then

gets-a-writing. Because this week was THE PUNCH HEARD 'ROUND THE WORLD and you are not going to want to miss this!!!!1



Jersey Shore: Episode 4





Ok

, just kidding. This episode was sort of boring and extremely anti-climactic. MTV decided not to show the footage of

Snooki

getting punched.

WAMP

,

WAMP

. However, I'm drunk and t-

minues

30 minutes to pass out so this recap is going to be brief. There, now we're all

disappointed

. MERRY CHRISTMAS!

Picking up where last week left off,

Sammi

drags her

stiellots

and slashed t-shirt home to "knock up" J-

Woww

for leaving the

clerb

to hook up with Ronnie. Except they didn't hook up. Ronnie just spooned the duck phone and wept gently while J-

Woww

watched

Mama's Family

and researched how to start a home day care center. Ronnie explains that he only got creepy on the

dance floor

because he saw

Sammi

give The Cop her number and

Sammi

explains that she only gave The Cop her number because she saw Ronnie get creepy on the

dance floor

and Ronnie sold his watch to buy

Sammi

a comb for her hair and

Sammi

sold her hair to buy Ronnie a chain for his watch and
—
OH HOW SILLY AND CHARMING!

In the end they kiss and makeup and J-

Woww

skulks off to buy more rayon tops at Fashion Bug.



Ok

. Not going to lie. I'm writing this from my mini vacation in New York (I'M SO DEDICATED, RIGHT?!) and at this point a friend of a friend came over with an adorable

fluffy

dog and my attention span went from dwindling to non-

existent

. There was an uncomfortable number of shots of J-

Woww

sitting on a beanbag chair with her skirt around her waist and her legs sprawled open like a trucker (because the dog wasn't distracting enough.) I think she was making up with her boyfriend or calling her local representative to complain about "

dem

dang

koons

" or something. More importantly The Situation and Pauly D brought home a couple of chicks who had to leave mid-hookup because one of their moms was "going to freak out." I mention this only because I fell further in love with The Situation when he said, and I quote,

"Chill out Freckles McGee."



The next day the guys go tanning because they

"need a new coat of paint"

and go to the gym. Insert a bunch of scenes of The Situation roundhouse kicking a punching bag and throw in some token pussy talk for good measure and we're pretty much done here. Although my new favorite quote comes from this part when Pauly D says, "Mike would bang a

gatorade

bottle if it had a pulse at this point." That quote manages to combine three of my favorite things into one eloquent sentence: The Situation,

gatorade

and low standards.

Amen

.

The next night the gang heads back to the

clerb

where according to my notes: "There's a black girl and someone named

Barb

. That's funny." And it is. The Situation and Pauly D settle on a few Mediocre

Marias

to take home when en route to the house, they see a convertible with two hotter girls. So they do what any gentlemen would do in that situation and run away from the Mediocre

Marias

, hop in the convertible and zoom off with the hotter girls. And I'm not even mad. I'm just impressed. But not only did they strand the

Marias

, they stranded

ooooold

Snookers at the club, who leaves with Russ aka Ron. And I'm not making that up. His

guido

nickname is

Ron

. Like, short for Ronald. And I can't even handle how funny that is. Because the entire point of a

guido

nickname is to hype yourself up and insert a bunch of unnecessary letters to show how cool you. But he picked

Ron?!

Nickname Generator be damned, I've decided my Jersey Shore nickname is

Pat

.

Back on the Adventures of The Situation and Pauly D, our boys come to the sad realization that the Mercedes Girls are kind of the lame when guess who shows up?? The

Original

Mediocre

Marias

! The Situation and Pauly D then have to find a way to kick out Mercedes Girls and sneak up the Original Girls without them seeing

each other

and it's like one big episode of

Saved By the Bell

where Mario Lopez isn't the only tan person and

Snooki

is the Screech equivalent.

But our boys problems don't stop there. Quote The Situation, "One of these girls was

definitely

more cuter than the other."

Yyyyyeah

...about that: Buzz, your girlfriend
—
WOOF

.

Ok

, to be fair, this girl wasn't

that

horrible. I'd describe her as a Plain Jane. Pauly D would describe her as

"fucking busted."

The Situation would describe her as a "Grenade." What's a grenade, you ask? The Situation explains, "

You need to go out with your buddies so if a grenade gets thrown at you, your buddy takes it and not you."

And then he cracks up at his own joke for a solid 45 minutes and tells the camera person to stop filming because he has a cramp and just soiled himself.

But Pauly D, ever the good buddy, decides to help The Situation out and entertain The Grenade so his boy can take care of business. Except The Grenade is unhappy. Because she's tired. And the hot tub isn't hot. And she wants water. And the dishes are dirty. But she doesn't feel like cleaning them. And she's tired. And her lips are chapped. And her feet hurt. And she's on her period. And she's bloated. And

farty

. And she wants to go home. It's at this point that Pauly D takes the suicide pill he keeps with him at all times and strands his boy with the girls. But not to worry, The Situation points across the street and says, "Hey, is that a sale on modest halter tops with built-in bras over there?" The Grenade's eyes light up and she shouts "WHERE?!?!?!" as The Situation runs off with her friend to bang her out quickly, yet efficiently. That is until The Grenade physically comes into the bedroom, tells her friend

"you don't want to do this,"

scoops her up in her big softball playing arms and carries her friend back to Dignity Town while the rest of the factory applauds. And thus concludes this week's Adventures of The Situation and Pauly D. Join us next week when an oil rig explodes outside the hot tub killing The Situation's beloved pet duck, Becky.

Remember Russ aka Ron? Well it turns out he's friends with J-

Woww's

boyfriend and was sent to the club to keep an eye on J-

Woww

. Because when you got a woman like that, Lord knows you gotta hold on tight. Ron tells J-

Woww's

boyfriend that J-

Woww

was grinding on Paul D at the

clerb

and homeboy is none too thrilled. But here's what he doesn't get
—
they were grinding to house music.

House music

, you guys. Because in the Jersey Shore, you're allowed to grind genitals to ass and call it good, clean, Christian fun if it's to house music. "Honestly, it was just house music,"

Snooki

explains to J-

Woww's

boyfriend. "It wasn't R&B. Nothing happened." And shockingly, J-

Woww's

boyfriend is like, "

OHHHH

!

House music.

My bad! Go right back to dry humping on the dance floor, baby! Loves you!" This seemed ridiculous to me too until I really thought about it. Because honestly, house music

isn't

baby-making music. It's fist-pumping,

Ketamine

-downing music. Would you rather get down to this:


Or

this?




Kind of makes sense, right?! (And when the

Jersey Shore

kids start to make sense, we know the

Apocalypse

is nigh. 2012

bitchez

.)



Snooki's

mom comes to visit for the day and she looks like she's of an entirely different race. People probably think she's a nice white woman taking out her Latina litter sister from the Big Brother/Little Sister program for the day. How kind of her.

Snooks

gets uncomfortably sad when her mom drives all three hours back to New York...because she's oddly close to her mom...and it makes me very uncomfortable. So I'm just going to stop writing about it now. K. Bye.

AND THEN—

FACE TIME.

The gang goes out for drinks and things are going swell until a bunch of frat guys start stealing their shots from the bar.

Snooki

starts yelling at them and suddenly—FADE TO BLACK. The episode ends with the guy who punched her being led away in handcuffs while he shouts,

"I just pushed her face!!!!"

Yes, sir. You just pushed her face. With your hand. Which was balled up into a fist. And had a lot of momentum behind it. Which in some circles is considered a "punch." Time to knock a bitch up. And Jesus

Crush

I can't wait for the next episode.

FIN. Have a great weekend and don't forget to send your stories to meg@2birds1blog.com by Monday night!

Kissesssssss

!