Although I don't respect, understand or even tolerate my sister's questionable zeal for moustaches, I do appreciate her dedication to proving a point. She's thought of two new hot contemporary moustached men:
1.)

Jude Law as Watson in the new

Sherlock Holmes

movie:
and
2.)

Ned Flanders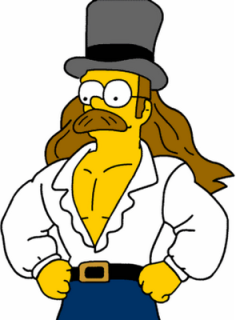 ...I hate to admit it, but she's starting to make an uncomfortable amount of sense. And I don't like it. This is my blog. Around here the ratio of hot moustached men to

molestery

moustached men should always swing towards

molestery

. It's time I level the playing field. So,

Rebecca

, I'll see your Jude Law and raise you a Rollie Fingers: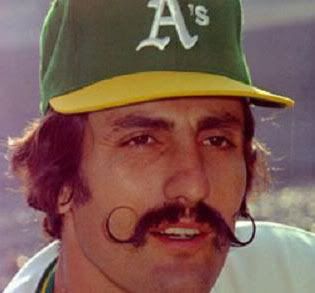 Yes, that's right. The Oakland A's

Rollie Fingers

. A name that sounds like exactly what he'll do inside of you. He's inspired me to name my future son "Statutory

Fingerbang

" because what's life without challenges?
Oh and hey

Bec

, remember all those Sweet Valley High books we had growing up? Specifically, remember #5,

All Night Long

? I sure do. Because I remember having to lock it in the bathroom at night for fear the cover model would come alive and ask me to play a game with my mouth that I can never tell my parents about:
I think that majestic golden tan and tidy little moustache speak

worlds

for themselves.
Score:
Becca: 2
Meg: 2
If you look in your court, Ms.

McBlogger

, I believe you will see there's a ball in it.