Ah Wednesday nights. My favorite night of the week, not because it means the week is half over or because someone somewhere is cracking a cheap "Hump Day" joke. No, Wednesday nights hold a special place in my heart because it is the night I get to watch my stories. Every Wednesday (more or less) since moving to NYC, my friend Jaimie and I get together to watch our programs. And after a long week, nothing is better than a glass of wine and some stupid TV, whether that involves Tyra Banks, Top Chefs, or thinking one can dance merely depends on the season.
Let me digress a bit and explain. I have this bad habit of over-committing myself to things. Meaning if I start something, you better believe I'm going to see it out to its natural end. Which sounds noble, until you put it into practice. If I paid $10 to see The Happening in theaters, I'm going to stay until the bitter end, even if that means cringing through all of Mark Wahlberg's dialogue. Likewise, once I start a book, I'll be damned if I'm going to give up after 20 pages. It could get better, right? (No. No it won't.) Only recently was I able to abort a book like an unwanted pregnancy, but even that took me 700 pages! (Seriously, do not ever start reading

Pillars of the Earth

. Unless you enjoy 900 pages' worth of detail about the building of a castle.) But still, it's progress. The same rule applies to my TV viewership: when I commit to watching a TV show, it takes a lot to cancel my season pass.
Meg recently explained the phrase "jumped the shark" to me. I'd heard the phrase before but had never really known what it meant. According to Meg, by way of Wikipedia, jumping the shark "has been used as a metaphor to describe something that had become an unintended mockery of itself. The term arose from one of the most famous of these plots on

Happy Days

, which involved Fonzie performing a water ski jump over a shark in an episode aired on Sept. 20, 1977, during the show's fifth season." So basically, when a series has jumped the shark, said show has passed its peak of quality and popularity.
Being 24, and thus born in '85, obviously I wasn't around to watch Fonzie jump the shark, but recently, some of my own beloved TV shows have gone and jumped their respective sharks, giving me enough of an excuse to stop watching mid-season. Saying goodbye to these shows was hard for me to do, but if I didn't cut the cord myself, they would be hanging out of my proverbial vagina for the rest of my life.
The Real World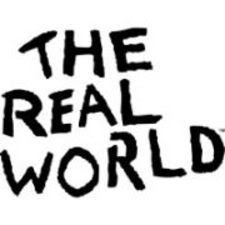 When the show first started airing, I was way too young to fully grasp the show's premise. I vaguely recall Montana and Elka smoking in a firehouse in Boston, talking about boys, or their period, or something else mind-numbing. But later seasons were all anyone talked about at school. Somehow between 1997 and 1998, I grew up enough to care about Stephen bitch-slapping Irene, even though a ho had Lyme disease. Then for about 5 seasons, I was hooked and couldn't wait until people stopped being polite and started getting real. For me, the show jumped the shark with the Las Vegas season. Specifically one episode where Trishelle, the local syphilis factory, was at a club and was hoisted into the air, "forgetting" she failed to put on underwear. Then I realized the show stopped being about anything other than attractive people hooking up and contracting multiple diseases from each other. Maybe it's because now I'm suddenly older than half the cast members. Or maybe it's because I found out the real real world isn't chock full o' nuts and slutty alcoholics. Graduating and finding out that the real world involves paying bills and getting a job, not just having casual sex with wild abandon sort of puts a damper on watching your peers do just that.
Survivor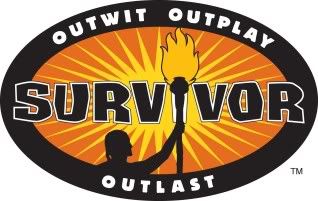 Keeping in the reality TV show genre, I was a big fan of

Survivor

back in the day, before Elizabeth Hasselbeck turned into a harpie. The intrigue! The suspense! The challenges! Jeff Probst's dimples! I'm not going to lie, my best friend junior year of high school and I bought each other authentic

Survivor

buffs for Christmas. That's how into the show I was. My fascination with this show was short-lived, however. After watching the All-Stars season where the runner-up proposed to the winner on live TV, I puked into my buff, threw it out the window, and promptly put on

Big Brother

.
Grey's Anatomy
Junior year of college,

Grey's

was what brought a bunch of my friends together. I think we all secretly wished we could be a part of life at Seattle Grace. In those glory days, Meredith wasn't half as whiny, Izzie was cool, in control of herself, and decidedly not crazy, Bailey was as sassy as ever, and George was just plain adorable. The show even introduced the word "vah-jay-jay" into my everyday vernacular. Then Isaiah Washington had to go drop the F word on T.R. Knight off-screen. New characters were introduced. Izzie falls in love with a patient, then inadvertently kills him to try and save his life. To that, I say "Really?! Cutting someone's life line seems like a good idea? Really?" But no, I kept watching. Until the end of last season, when I realized that the writers/actors had gotten into this annoying habit of repeating a line for emphasis. Specifically, one episode in which Callie fixed a guy's broken legs only for him to die on the operating table. Cut to Callie saying "I built him legs!" over and over and over and over, in varying degrees of hysterics. Good day to you.
Gossip Girl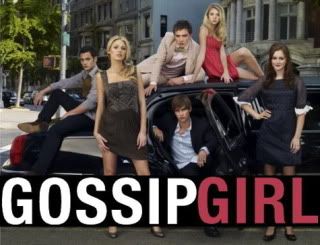 This is what prompted Meg to tell me what jump the shark meant. The first season of the show was so good. Everyone was hooking up with everyone, there was drama, there were catfights, there was sex. What else could you need? Then season two strolls along, and things are starting to get weird. Incest comes sniffing around (Lily and Rufus dating, while Serena and Dan are also dating). Vanessa appears once too often, never failing to mention her lesbian sister's punk band every chance she gets. And then Chuck gets involved in a secret sex club that his father belonged to? When a show starts borrowing story lines from Kubrick movies, I think it's past its prime. What's next? Rufus ties down Little J and forces her to watch girls wearing respectable amounts of eye makeup and skirts that go below their labia? I gave it another shot for the Season 3 premiere, but after 45 minutes of Serena's paparazzi antics to "get her father's attention," I put the show on an ice floe and pushed it into the great unknown.
You may wonder why there is no

City

recap today, nor will there be one tomorrow. Frankly, I just can't do it anymore. One season of complete inanity was plenty for me. I could recap the whole season for you right now in two sentences: Whitney and Roxy butt heads. Olivia is just a bitch. There, I saved you countless hours of stock footage, plugged music, and forced dialogue. Why

The City

jumped the shark: does any believe Roxy and Whitney really go way back? I didn't think so.
Does giving up on

The City

make me a bad person? I don't think so. Hating nerds makes me a bad person. Punching babies makes me a bad person. But not watching Whitney get pushed around on a day-to-day basis, or any of the above past-their-prime TV shows is just me preserving my sanity.