Ok. This is an entirely different post than I had planned for today, but we're all just going to have to ban together and deal. I came in this morning feeling energized by the crisp weather, excited for hot yoga tonight and ready to write a post about how I think I need to stop saying "Queer" to describe things I find odd. However, OF COURSE things took a turn towards Crazytown and now I need to write about it to make myself feel better.
First of all
—
this job is killing me. If I were to post a craigslist ad for my replacement, this is how I would describe the job breakdown:
25%

of your day will be spent "taking one for the team." That is to say, the Incumbent will take the blame for any and all mistakes made by Senior Sales staff when Corporate requires someone to be held responsible for said mistakes. Although this will make the Incumbent look irresponsible, unintelligent and somewhat mentally retarded, rest assured there is a verbal contract between Incumbent and Senior Sales that they will "have your back" should your job ever come under fire.
25%

of your day will be spent working on impossible and frustrating tasks that you will be assigned mere minutes before they are due. For example, it will not be uncommon for you to be asked to create a sales presentation for a major government account 30 minutes before the presentation begins (travel time not included.) Should you not be able to make it to the presentation on time, the Incumbent is to invent a time machine, travel back to the 1985, obtain a gram of cocaine, snort said cocaine, complete presentation and travel back into the future to fifteen minutes before the presentation is due, giving the illusion of being cool, calm and collected.
The other

50%

of your day will be spent anxiously anticipating the aforementioned tasks while babysitting ghosts and whispering secrets.



Benefits:

None


Vacation/Sick Days:

None


Pay:

32 staples an hour and the occasional pat on the bum

GAHHH!!!!! I feel like I'm going crazy here!

And!!!

In the middle of pulling a presentation out of my asshole in 20.5 seconds this morning, I had to take a call and get reamed out by the

CEO

of one of the companies we work with because I was "supposed to get the 2010 sales forecast to him two weeks ago." So why didn't I get that sales forecast to him on time, you ask? Because

I

wasn't supposed to! Boss #2 was supposed to, but she didn't, so she told the CEO it was

my

responsibility so she could buy some time and save face! And it's just understood that that's part of my job! To look stupid! HOW FUCKING FUCKED UP IS THAT?!?!?!?!?!
To make matters worse, when I came back from delivering today's presentation (ON TIME!) to Boss #1, I had another case of Random Crazy Person in the Studio! I came back, sat down at my computer to answer an email and then suddenly heard the refrigerator door open across the room. Having recently seen

Saw III

, I peed my pants slightly and prepared to be abducted by someone wearing a pig mask. Then I heart it: "AaaaaAalllllriiiiiiiiight!" a male voice said in a Quagmire, giggity giggity kind of way. Confused, I looked over to the fridge where some random-ass guy who looked exactly like Jason Sudeikis with graying hair was standing, giving me a thumbs up: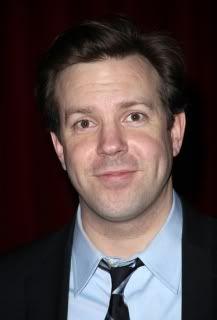 +
+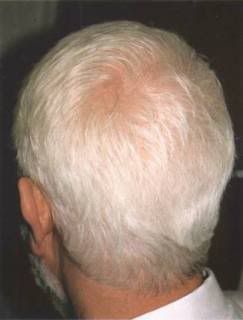 Me:

Wow, you scared me. Can I help you with something?
Graying Jason Sudeikis:

Check out this fridge!!!
Me:

........Yep.
GJS:

It's stocked full of beer!

NICE!
Me:

Ha...ha...We just had an event. So can I help you with something?
GJS:
[Continues to look around]
Me:

Um..........do you have a meeting here today or something...?
GJS:

This is a great space!
Me:

Yeah. Thanks. Sorry, so do you have a meeting or....?
GJS:

No I was just in the building and saw your space.

[It was at this point I realized I had a case of Random Crazy Person in the Studio and wasn't going to be put into a medieval torture device to teach me the value of my own life. And PHEW!]
Me:

Oh. Well. Ok.
GJS:

[Takes a beer out of the fridge]

Would you like to have a drink with me?
Me:

............What?
GJS:

You got all this beer in here. Let's have a drink!
Me:

Hahahaha...ha.
GJS:

No really! Where's your bottle opener?

[*ZACK MORRIS STYLE TIME OUT!*]

What in the sweet fuckity fuck fuck?!

IT IS 11:30 IN THE MORNING. WE ARE AT MY PLACE OF WORK. UP UNTIL 15 SECONDS AGO, I WAS FAIRLY CERTAIN YOU WERE HERE TO SLICE AND DICE ME LIKE A GOD DAMN SLAP-CHOP! THE LAST THING I WANT TO DO IS CRACK OPEN A COLD ONE WITH YOUR CRAZY ASS AND TALK ABOUT WHATEVER THE SWEET CHRIST IT IS THAT YOU'RE GOING TO WANT TO TALK ABOUT!

[*TIME IN!*]

Um. I don't think my boss would like it very much if I drank in the office right now. And we actually have a meeting in here so I'm going to have to ask you to leave soon. Sorry, I appreciate it!
GJS:

HAHAHAHA!!!! Fair enough! You have a great day now!
And then he jauntily walked out of the studio and out of my life.
And that has been my morning.

And the craziest part is, it's all pretty par for the course. Ergo, I'll be curled up in the fetal position under my desk working on an invisible sales forecast if you need me.