I have an honest to god question for all of you fine people: what are my bosses' obsessions with talking about their vaginas? Honestly, I want to know. I am currently having the biggest What The Fuckity Fuck Fuck?! moment I've had in quite some time and it of course relates to my bosses and their obsessive need to keep everyone in the loop about their ladybits. And for the record, it's not just Boss #1 who's a vaginal oversharer. It's also Evil Boss #2! That's double the vaginas I have to hear about! And frankly, that's two vaginas too many.
Boss #2 stopped by the office the other day briefly and asked me for a tampon. Which is completely normal. I said, "yep," gave her one, and that should have been the end of that transaction. BUT NO! She leans in and whispers, "Ugh man. I'm in such a way. I was driving up here and it was just like gushing and

gushing

out! You know when it's just like,

gushing

?" WOAH WOAH WOAH lady...first of all, please don't stand so close to me when you're talking about your

gushing

period. Second of all, thanks for ruining the word "gushing." And finally, apparently I haven't said it enough, but
—
I DON'T NEED TO KNOW!!!! Me knowing about the State of Your Vagina's Union will not increase my ability to do my job one single iota. In fact, it will probably make my job harder. As I now have to worry about not vomiting for the rest of the afternoon while thinking about

The Gushing

every time you walk by, a-thank you very much.
But, back to today's What The Fuckity Fuck Fuck?! moment. So, I have to go to the gynecologist this afternoon. It happens. I just made the appointment this morning, so I'm going to have to leave work a few hours early this afternoon to make it on time. It's a little last minute, I know, but shit happens. I called Boss #1 this morning and left her the following voicemail: "Hey Liza, it's Meg. I'm going to need to leave work early today to make it to a 2:45 gynecologist appointment. I'm sorry this is so last minute, but it's important and we don't have any appointments scheduled this afternoon. Please give me a call back and let me know if this will be alright. Thanks!"
Now, there were two key words in that voicemail I wanted Boss #1 to pick up on:

1.)

"Gynecologist" and

2.)

"Important." Normally when a boss hears that combination of words, they give you an automatic, "You go do what you gotta do" pass and don't ask questions. BUT I DON'T HAVE JUST ANY BOSS FOR A BOSS. I have Boss #1. And I swear to everything and anything, this is the conversation that went down when she returned my call:
B1:

Hey girl! So what's going on with you?!
Me:

Ugh, yea I have to go to the gyno. I'm sorry it's so last minute, but is it OK?
B1:

Well what's going on?

*ZACK MORRIS STYLE TIME OUT!*

What the fuck do you think is going on?! Something with my

reproductive organs

. We cool or do I need to be more specific?

*TIME IN!*
Me:

Uh...nothing major, just kind of what to get something checked out.
B1:

Oh, like a UTI?
Me:

Um, no.
B1

: Ugh, it's not a yeast infection, is it?

*ZACK MORRIS STYLE TIME OUT!*

First of all, no it's not, but more importantly
—
do we really have to play 21 Questions about why I'm going to the gynecologist?! You are my

boss

. I do not want to talk about my

vagina

with you! There are only five people privy to that information: my mom, my sister, my close girlfriends, Co-Blogger Chris and my gynecologist. THAT'S THE BALLGAME. I'm just here to do as little work as possible and still get a paycheck. I in no way want to break out the cheesecake and talk about my period and emotions with you. I'm sorry. Christ.

*TIME IN!*
Me

: Uh, no it's not. Anyway, is it Ok if I leave early?
B1:

Girl are you ok?? What's going on with you? Are you in trouble?

*ZACK MORRIS STYLE TIME OUT!*

Ok. I'm 99.9% sure that the phrase "are you in trouble" means "are you leaving work early to get an abortion?" In retrospect, I wish I

had

said I was getting an abortion, because I probably could have squeezed some extra time off for emotional pain and suffering, but alas, you have to have sex to have an abortion. That rules me out.

*TIME IN!*
Me:

No. No I am not in trouble. I'm fine, really, I just need to leave early, is that ok?
B1:

.............................It's not an STD, is it?

*ZACK MORRIS STYLE TIME OUT!*

On one hand, again, bless her heart for thinking I'm gettin' some, but on the other, what on god's green earth makes her think I'd be willing to tell her about my hypothetical STD ?! I don't even open up about asinine things like how my weekend was, but sure, let me tell you all about how much it burns when I pee after that anonymous, rough sex I had.

*TIME IN!*
Me:

Ummmm...haha...I don't think I'm very comfortable talking about this with you.
B1:

Oh................................Well. Yes, you can take the afternoon off. Have a nice weekend Meghan.

CLICK.
Ok, so let me get this straight
—
Now

I'm

the asshole because I won't divulge the intimate details of what's going on with

my

vagina to the entire office?! And that makes

me

the weirdo? I just...I just can't...I just can't do it anymore. I quit. I'm officially resigning from society. Me and my vagina resign. Goodnight and good luck.
But before I resign, here's your Friday drinking game! What with all the vagina talk, I guess a drinking game for

The Vagina Monologues

would be appropriate. However, I only saw it once like five years ago and spent the entire time trying not to crawl out of my own skin in sheer uncomfortableness. Thus, I'll give you the next best thing:

The 2birds1blog Soft-Core Porn Drinking Game!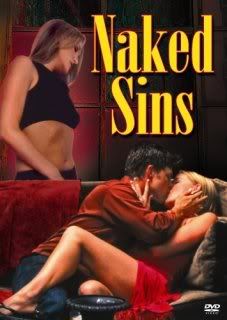 An oldie, but a goodie.
The Rules
Any soft-core porn movie will do, but I reiterate, it has to be soft-core, it won't work as well with hardcore porn.
1.) Drink (don't chug, don't take a shot, just a standard swallow (that's what she said) will suffice) when a saxophone is playing.
2.) Drink when a tattoo is in plain sight during sex.
3.) Drink when a woman is wearing jewelry during sex (studs and minor jewelry like a ring doesn't count. I'm talking gaudy necklaces etc.)
4.) Drink once for a pierced navel and twice for a pierced nipple.
5.) Chug if a guy is wearing shitty jewelry (i.e. "a shitty ring," as Co-Blogger Chris calls them).
6.) Drink once if we're talking fully shaved, drink twice for a landing strip and chug for a bush. My roommates and I struggled over when the rule is for a half-bush situation. I say drink whatever quantity you want.
7.) Drink twice if there's sex not on a bed.
8.) Take a drink for a masturbation scene.
9.) Chug if there's a three-way.
10.) Chug if an unexpected visitor leads to sex.
11.) Chug if there's sex in a public place.
12.) Chug for girl/girl sex.
13.) Finish your drink if there's a shitty ring half-bush combo.
Alright, hope you all have a fabulous weekend. I'll be farming rutabagas on a hippie commune in New Hampshire, not taking part in society, if you need me. Laterz!