So Chris has been harassing me for quite some time to let him guest write a DGF. Not co-blogger Chris. Tulane Chris. I have too many friends named Chris and Andrew. The "Chris" section in my phone goes:
Chris Big Wang
Crazy Chris
Chris Don't Call
Tittie Slap Chris
Tulane Chris

Tittie Slap Chris is co-blogger Chris. Putting people in your cell phone under inside jokes is all fun and games until your phone rings in the other room and your dad picks it up and shouts, "Meghan, your phone is ringing! It's...

'Tittie Slap'

..." Because explaining to your dad that your roommate got really drunk one night and slapped you square on the tit as hard as he could isn't the most comfortable task in the world.

Anyway, Tulane Chris is Original Co-Blogger Eddie's BFF4lyfe and did a pretty good job writing one of our very first Drinking Game Fridays wayyyy back in the day, so of course I was psyched for him to tackle another.

I've been on pins and needles all week waiting for the subject of Tulane Chris' drinking game. Tulane Chris is one of the most fascinating people I know, with one hell of a...

"colorful"

past, shall we say. One time Tulane Chris and I hooked up on Abigail Breslin's older brother's couch, so my money was on

Little Miss Sunshine

. Finally last night, he sent me his drinking game...

From a gchat conversation I am currently having with Original Co-Blogger Eddie:


me:

dude
angela lansbury used to be smokin' hot: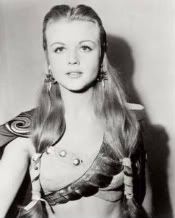 Eddie:

WOW
oh god, did tulane chris write a murder she wrote drinking game?
he fuckin' loves that show

Yes. Yes, he did. So cook up a fresh batch of Metamucil, break out the Bengay and turn off your Jitterbug, it's time for

Tulane Chris' Murder, She Wrote Drinking Game!



Rules:
- Drink when

Angela Lansbury / Jessica Fletcher says:
"Tonight on 'Murder, She Wrote...'"
"Oh, no. I'm afraid this was no accident. No, it was murder."
"Of course!" or "Oh, how silly I've been!" followed by running off to
check something.
"X could not have known that the victim would be at the shooting
range. But you could."
- Drink when

there's a guest star that went on to be famous for another
show (Lucille Bluth, the host from "Unsolved Mysteries," Jerry Orbach,
the mom from ALF, Goerge Clooney, etc.)
- Drink when

there's a guest star that used to be famous (Tab Hunter,
Dorothy Lamour) but has aged and now does guest shots on prime-time
family crime dramas to pay the bills.
- Drink when

the killer trips up say saying something like "I didn't
shoot him!" when Jessica has only said that the victim died, and did
not reveal the manner of death.
- Drink for

zany theme episodes: Murder... at a convent! Murder... at an
observatory! Murder... among Siamese twins!
- Drink if

the motive is hilariously obscure. Double if it involves an
inheritance or revencge for something that happened many years ago.
- Drink if

the murder weapon is bizarre - an Amazon blowpipe or, as in
one episode, a gate. (Yes.)
- Drink if

Jessica is involved because of a nephew/niece/cousin/old
friend/old friend's niece's nephew's cousin who is either in danger or
accused of murder.
- Drink for every time

someone does something colorful because they're
crusty New Englanders.
- Drink

everytime

Jessica goes somewhere exotic (New Orleans, London,
the Concorde) and - uh-oh - gets mixed up in murder. Two drinks if the
story is very specific to the place.
- Drink if

Jessica goes somewhere NOT EXOTIC AT ALL, like Kansas City,
and gets mixed up in murder.
- Drink whenever

Jessica has to deal with a wacky subculture, like
theatre people, pornographers, or the DAR.

Thanks Tulane Chris! And thank

you

reader. Hey! GUESS WHAT? If you forward our blog to a friend, follow us on Twitter or join our Facebook page, co-blogger Chris will have sex with you! Yep. Has condoms; will travel. And let me tell you something about Chris: that kid is a

looker

. Me? Nothing really to write home about, but Chris? He's got a shape to him. Now, I haven't technically run this past him yet, but if I know Chris as well as I think I do, I'm sure he'll be fine with it. So thanks for reading, enjoy having sex with Chris and we'll see you back here Monday morning!