OK. I need to tell you something. I can do this. Just do it like a band-aid Meg, just do it like a band-aid...Here we go...

I went to The Maryland Renaissance Festival over the weekend.

WAIT! WAIT! WAIT! DON'T GO! Here me out:
a.) I didn't go in costume. (Obviously.)
b.) It was Becca's idea. And my sister could be like, "I'm going to skip stones down by the river" and I'd be all, "COOL!!!!! CAN I COME?!?!" Although she didn't really have to spend much time convincing me to go. She had me at "whimsical

hair braiding

."
c.) Delicious fried foods on sticks.
d.) Endless beer.
e.) There was a two-headed turtle freak show. I mean. Please.
f.) It was the Olympic Games of people watching. A visual all-you-can-eat buffet of sexually active Theater Geeks and weirdos! To which I say, yes and

please!
I would be a whore and a liar if I said it wasn't awesome. Maybe the best part of my entire Summer. Yeah, I know, strong statement. But I mean, honestly! It was a free pass to get drunk at 10 o'clock in the morning and observe

Meeks

in their natural habitat! And they were corseted and chain-mailed

Meeks

, none-the-less! I had a digital camera, a liver full of Sam Adams Oktoberfest and zero inhibitions. It. Was.

Awesome

.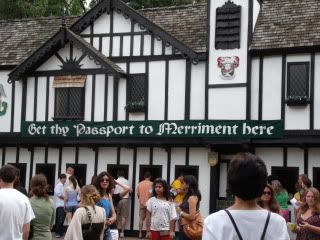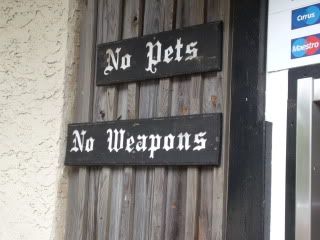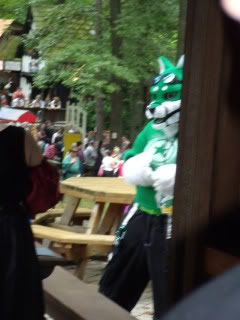 A FURRY! I couldn't even contain my excitement.
(That's what she said.)
Raver Furry. He had "

pierced

ears" and punk pants. I just...I can't.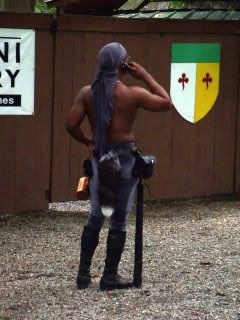 Screw Gym-Crush Kyle.

This

is my new imaginary boyfriend.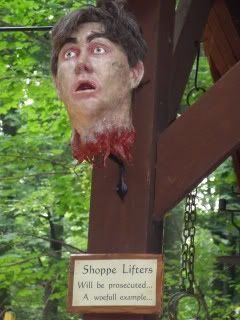 At ye

olde

Cod-

Piecery

.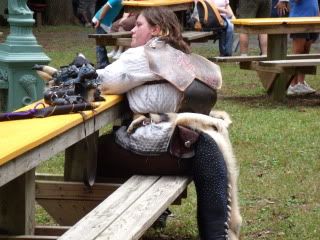 It must suck to work on your dragon costume all year and then show up on opening day in 95-degree weather with no breeze and

immediately

regret that decision.
I didn't know they had Real Dolls in the Renaissance...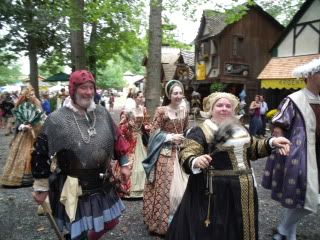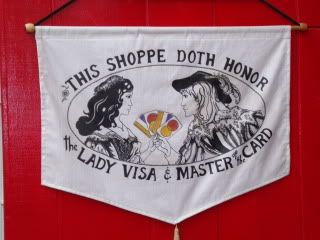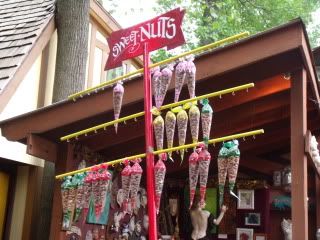 I kind of hope I get reincarnated into the wench who gets to spend the end of her summer wandering around

Ren

Fest shouting, "SWEET NUTS! WHO WANTS A TASTE OF MY SWEET NUTS?!"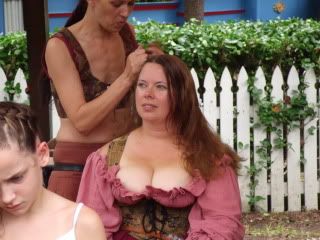 Heaving bosoms you guys. Heaving bosoms and bees all over the

fuckin

' place.
What is it with

Meeks

and leather horse art?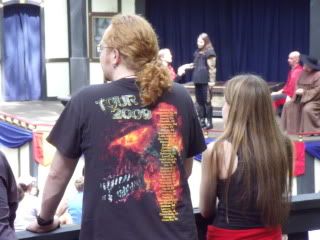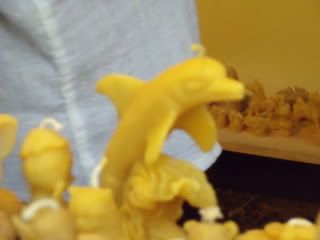 A beeswax candle of a dolphin. Because of course it is.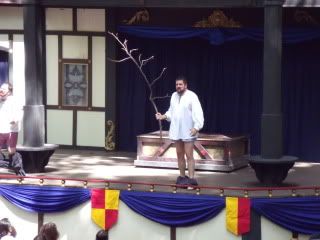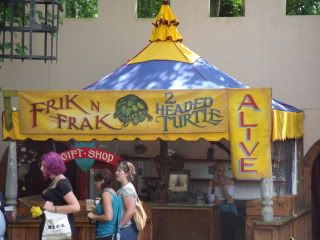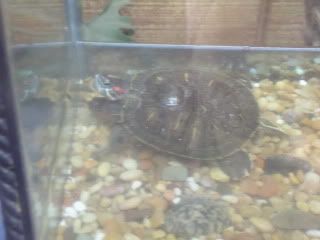 TWO TURTLES IN ONE?! The only thing that could be cuter is if they

both

raped a shoe.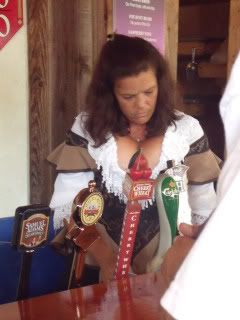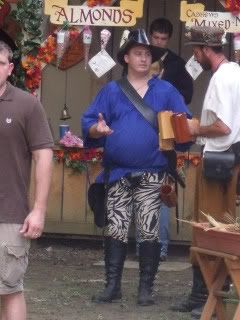 Seriously...cod

pieces

and heaving bosoms as far as the eye could see.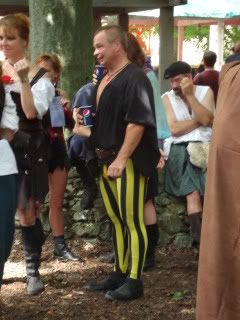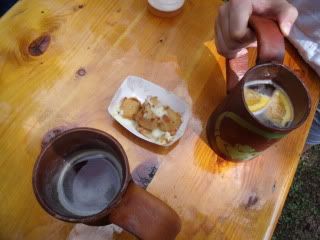 Mmm

...Oktoberfest, fried foods and Meek-hunting.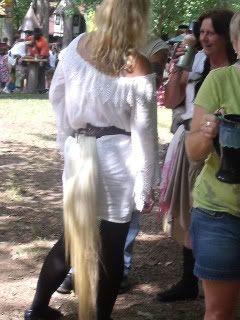 Uh, HBO

Real Sex

on Pony Play anyone?!
"THE KING IS AT

O'SHUCK'S

!!!" - Becca

I was peer-pressured into buying red nymph ears. Here they are. I don't know. In my defense when I bought these I had reached a point where body was comprised of equal parts beer to sweat and I probably would have done anything anyone told me to do. Plus they opened the door to endless "is the maiden horny??" jokes from gentle sirs passing by.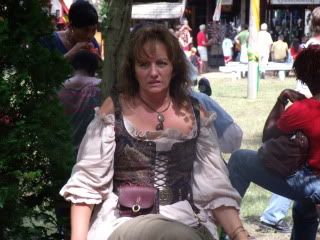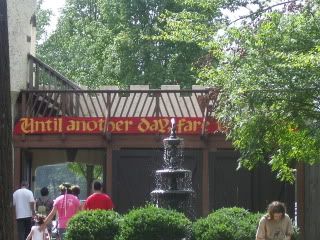 Faire

ye well, indeed.

...Don't judge me.