Before we get to this week's session with
the good doctor
, it's time to play a few quick rounds of America's least necessary game since
The Dating Ref
—"
Am I Crazy, or Are
You?"
ROUND 1!
Subject:
Cleaning the lint trap in a shared laundry environment.
My stance:
It's common knowledge that you clean the lint trap out after you're done with your machine. Why? Because it takes five seconds, not cleaning it is a fire hazard, the lint comes from
your
clothing, and nobody wants to handle your personal mystery lint, a-thank you very much.
The challenger(s):
Everyone in my building who's not me.
Their stance:
It's common knowledge that you leave your disgusting mystery lint in the trap for Meg to scrape and fondle the next time she decides to take her
Jack Daniel's pants
for a tumble dry.
Duh
.
Which one of us is crazy?
YOU DECIDE!
ROUND 2!
Subject:
The phrase "for all intents and purposes."
My stance:
Truthfully, I spent a solid 24 years thinking the phrase was "for all intensive purposes," until I wrote a blog post using it one day and got 9,000 condescending emails being like, "
Ohhhhhhh
Meg. You are
unreasonably
attractive, but just plain stupid. The phrase is 'for all intents and purposes.' Thank god you have a magnetic personality and an ass that just won't quit, or else I would have stopped reading this poorly written shit
years
ago." (I'm editorializing
slightly
.)
The challenger:
2b1b reader and
Twitter
user,
@brytesunshine
.
Her stance:
Per the following tweet:
brytesunshine @2birds1blog I love your blog so much! (btw, the saying is "for all intensive purposes" not "intents and purposes")



Which one of us is crazy?

YOU DECIDE! (And thank you for loving the blog, @bryteshunshine. Despite the blaring fact I just called you out for calling me out, it loves you back.)

I look forward today's blog comments.

Phew

. Man, I'm glad that's settled. I feel like I can rest a little easier tonight knowing that all of this confusion will soon be cleared up. But where's the fun in that?! Let's get some Dr. Reuben in here to make us all horribly uncomfortable and confused about life and our own genitals again, huh??



What's a dildoe?


[...] The Japanese have about a thousand years head start in the dildoe line and have a good product. Traditionally their market prefers carved ivory, but, ivory prices being what they are, artificial ivory or hard white plastic is well-accepted. While Westerners strive for realism, the Orientals hold out for feeling. Japanese dildoes are available in a wide variety of models from smooth, small caliber versions, for virgins just breaking into this form of sexual activity, ranging upward in size and texture. The advanced models have progressively more prominent carving along with larger dimensions to provide stimulation to mature vaginas. Some of these are thick as a man's arm and over a foot long. They probably exist as a conversation pieces; they are more suitable for consoling a lady elephant. [...]
---------------

This Q&A actually comes from the Masturbation chapter and I bring it up for two reasons and two reasons only:



1.)

HAHAHAHAHAHA..."Orientals." Dr. Reuben; you

would

.



2.)

I've just now decided that I want to have twins. And I shall name those twins "Stimulation to Mature Vaginas" and "Consoling a Lady Elephant." Good luck to both of them in Middle School.




What is the best method of birth control?


That, like the perfect martini, has not been concocted yet. There are two recent techniques that have some outstanding advantages. The first one is the "Intra-Uterine Contraceptive Device," or IUD (pronounced "yood"). [...]
---------------

Ok...

LIGHTING ROUND!




Subject:

How to pronounce IUD.



My stance:

Eye-you-dee.



The challenger:

Dr. David Reuben, M.D.



His stance:

Yood.





Which one of us is crazy?

YOU DECIDE! (Please know that it took every single fiber of self-respect in my body not to type, "YOOD ECIDE!" just now.)




What is the best method of birth control?

(continued)


[...] The IUD has been in use for about 2,500 years. Arab camel drivers in that era were faced with a difficult problem. The voyages of their caravans often lasted two years and involved many intermediate stops where several camels would be dropped off with their loads. The voyages were marred by a quirk of camel psychology--a pregnant camel refuses under any circumstances to leave the caravan. At stops their burdens would have to be shifted to other camels and the whole caravan rearranged. The camel drivers could not eliminate the female camels since they carried heavier loads and had more endurance.

One day, an anonymous Arab genius thought of implanting an apricot pit in the uterus of a camel. This foreign body effectively prevented pregnancy and was the perfect camel contraceptive. From that time on, every female camel (except those used for breeding) was equipped with her personal apricot pit. [...] About fifty years ago a German doctor, von Graff, decided to try the same approach in human beings [with a] coil of silver wire he inserted through the vagina directly into the uterus.
---------------

Alright, let's talk contraceptives for a moment, shall we? Babies: they've got to be stopped. I hear ya. But that being said, I am in NO WAY on board with IUDs. I know that they're super effective and thousands of women have them and everyone swears upside-down-and-sideways that you can't feel it, but

no

. Just no. No to hookworms and no to IUDs. And I say this for a few reasons:



1.)

I don't want the female contraceptive techniques of an Arabic camel herder or a German doctor named von Graff from the 1920's (who I'm not saying was probably a Nazi, but I'm absolutely not

not

saying was probably a Nazi) anywhere near my genitals or reproductive organs. ANYWHERE. NEAR. 'EM.



2.)

The thought of having an IUD inserted into my cervix seriously makes me gag. Therefore, the thought of having an apricot pit haphazardly shoved up my cervix by a camel herder makes me want to peel all of my skin off with a moderately sized carrot peeler.



3.)

I can not find it now for the life of me, but when I referenced how you supposedly can't feel an IUD in the hookworm post, a reader emailed me and said that when she had an IUD, her boyfriend could

feel

the strings hanging out when they had sex. MODERATELY. SIZED. CARROT. PEELER!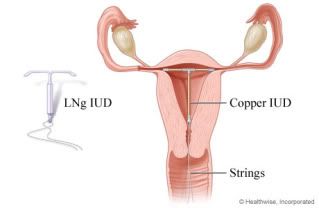 Does the IUD work well?


It's only fair. The rate of protection is about ninety percent. That is compensated for by the convenience--no chemicals, no condoms, no diaphragm, no nothing. However for those who might be inconvenienced by pregnancy, the IUD has its limitations. There are stories of babies being born clutching the plastic coil in their little hands.
---------------

HAHAHAHAHAHAHAHHAHAHAHAHAHAHAHAHAHAHAHAHAHAHAHAHAHAHAHAHAHAHAHAHAHAHAHHAHAHAHAHAHAHAHAHAHHAHAAHAHAHAHAHAHAHAHAHAHAHAHAHAHAHAHAHAHAHAHAHAHAHAHAHAHAHAHAHAHAHAHAHAHAHAHAHAHAHAHAHAHAHAHAHAHAHAHAHAHAHAHAHAHAHAHAHAHAHAHAHAHAHAHAHAHAHAHAHAHAHAHAHAHA....

Sick

.




Are nuns allowed to take birth control pills?


Only under certain unusual circumstances. In the early 1960s when the Belgian Congo was given its independence, things got a little ugly. Bands of terrorists swarmed over the country killing, looting, and raping. It was the raping part that particularly disturbed the Catholic Church. Many hundreds of nuns manned Catholic missions there and they were the rapists' primary targets. Several hundred half-breed children fathered by black terrorists born to white nuns was an appalling possibility. The Church ordered a special dispensation and birth control pills were distributed to the nuns. they took them obediently.
---------------

First of all, nobody was wondering that, Dr. Reuben. Someone just got a little excited about a fun fact they learned on the History Chanel last night and wanted to put it in their book to make them seem

worldly

and knowledgeable. It's like if I wrote a Q&A book about life post-college and included:



Is Christmas Island a real place?


Why yes, dear reader, it is. Christmas Island is a territory of Australia located in the Indian Ocean. It has a population of 1,403 residents, 63% of it is a national Australian park and it was first discovered by Captain William Mynors when he sailed past it on a British East India vessel on Christmas Day, 1634, thus giving it it's joly name.

Did anyone ask? No. Does it make me feel slightly better about all of the Wikipedia work I've been doing recently?

Yes

.

Also, is what we're expected to take from Dr. Reuben's delightful little history lesson here that the Catholic Church wasn't so much worried about the fact that nuns were getting raped, but more so that they were producing

interracial

babies? And am I also correct in picking up that their solution to the problem wasn't to remove the nuns from the area all together, but rather to send someone down there to put their ho asses on the pill? And did I once have a professor in college who said that black men and white women make "plaid" babies? (I'll answer that one for you:

yes

. Professor Zuber; god bless your heart.) Because if so:

yowzahs

. If I were a nun stuck in the Congo surrounded by a bunch of terrorists who's daily goal was to rape the wimple off me and some random guy showed up to give me a few complimentary packs of Yaz and bounce...I think I

might

ask if I could go with him. Maybe just hitch a ride to the next country over. Nothing too fancy. But then again, I'm not a Woman of God. Perhaps I never heard the calling for a reason: I'm a quitter.

Ahhh the Catholic Church: turning a blind eye to the Holocaust, child molestation and

nun rapings

for the last two thousand years...