Alright, Miss Helena. You wanted the 2b1b communities' opinion? WELP! You certainly got it, didn't you, blue eyes?! As of 2:30am on April 15th, the total worm tally is as follows: 118 votes for Team Meg and 30 votes for Team "Hookworm Helena," as they're calling you now. Mr. Rogers, Ira Glass and "sorr about the bag" each got a few votes as well, but I'm not counting them for our purposes. God bless all three though.

Out of all 30 meager votes for Helena, none surprised me more than Alex's. I actually woke up Tuesday morning (it was obviously Tuesday afternoon, I don't why I'm putting on airs here) to the sound of the voicemail alert on my phone and saw that Alex had called twice and left a voicemail asking to call him back
immediately
. Everytime Alex calls from work and asks me to call him back in a rushed voice, I have a small heart attack and think someone we know has died. I think it's because I know that Alex is legitimately busy all day at a demanding job, so it makes me nervous to see that he's taking time out of it to

call

me when he can just as easily text, email or gchat. So I always call back expecting to hear that Andrew's been hit by a bus or something equally traumatizing and instead he just wants to know what the lyrics mean in the
High School Musical
song "Get Your Head in the Game" when Zac Effron says, "Don't be afraid to shoot the outside J." True story...

And I'll never learn my lesson. My heart was seriously pounding as I called him back Tuesday morning afternoon and he casually picked up the phone all, "Hi! What's up?"



"UH, YOU'VE BEEN ASKING ME TO CALL YOU BACK ALL MORNING! WHAT'S GOING ON?!



"Oh! Yeah! I just thought I should let you know—you're wrong," Alex said.

"Wrong about what?"

"The hookworm thing. You're wrong." he said, in an obnoxiously matter-of-fact tone.

"I'm not
wrong."


"No, you really are. Helena's right. If I could end
all of this
by swallowing a few worms, I'd do it in a heart beat."

"WHAT? WHAT DO YOU MEAN, 'ALL OF THIS'?! WE'RE NOT TALKING ABOUT GENOCIDE IN DARFUR, ALEX, WE'RE TALKING ABOUT
ALLERGIES!"


"Yeah. Well. You're still wrong and I thought I should let you know. Ooo, someone just walked in, gotta go!"
Click
.

It was like my entire world caved in upon itself. Something that I was so sure of was being refuted by both Helena
and
Alex. Two of the people I respect most in this crazy, mixed up world. I felt alone and I felt confused. I sat there in my bed hugging my knees and gently rocking back and forth as the morning sunlight early evening twilight streamed through the windows.

Then I went out to dinner with Becca and her fiance—both of whom are extreme allergy sufferers and can't even
look
at Evie without their throats closing up (a curse I can't even
begin
to fathom)—who both adamantly agreed that I'm right and Alex and Helena are crazy wrong. I felt considerably better, but still slightly shook up.

Thus, I was extremely comforted by the results of Tuesday's tally and am glad that the greater 2b1b community agrees that I'm right and Helena can suck the proverbial it. Lord love her.

I would, however, like to address the following comment:

- From Amanda,




Fair enough, Amanda. Fair enough. Here you are—my

amended

rebuttal:

No.


No.


No.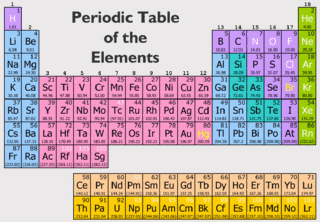 No.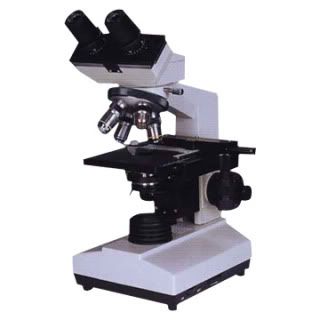 No.


No.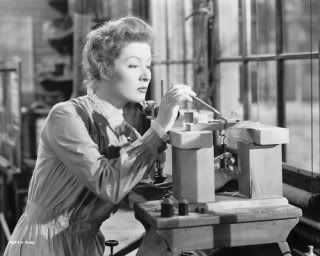 Check and mate, dear reader.
Check and mate.


Also, a few friends and readers on the comment board brought up that if hookworms make you lose weight in addition to getting rid of allergies, then they'd

totally

consider doing it. Some were even a little surprised I hadn't thought of that. UM, SERIOUSLY? OK, look, I'm not trying to front—let's not pretend like I haven't contemplated swallowing a Livestrong bracelet or two in my life to give myself a DIY gastric lap-band surgery. I'd like to drop a few pounds before my sister's wedding and Lord knows I love the easy way out. That being said, I WOULD NEVER SWALLOW
WORMS!
I'm curvy, not k-k-crazy, thank you.

Christ

.

Finally, one of Alex's main arguments when we talked later on gchat was that the hookworms are so small you can't feel them, so who cares? Well, sir, I'd like to direct you to the following video Dave sent me today. (AND WHEN YOU WATCH THIS AND INEVITABLY FEEL THE NEED TO PLUCK YOUR EYEBALLS OUT OF YOUR HEAD AND RUN 'EM THROUGH THE DISHWASHER SEVERAL TIMES, DON'T COME CRYING TO ME. IT'S ALLLLLL DAVE'S FAULT. YOU'VE BEEN WARNED.)


I don't give a shit if I can't feel it; just knowing

that's

going on inside me is enough to make me want to slice open my stomach with a moderately sharp object and remove my intestines completely. And I know everyone's going to say, "Oh but Meg, you're so simple and country! You naturally have all
sorts
of parasites and worms living inside of you right now!" And that is fine and dandy. God put those worms there and there they shall stay and I'll never think about them again. But having to go throughout life knowing that I
elected
to put extra worms in my stomach brings way more attention to their existence than I ever needed and I can totally foresee it consuming my thoughts until I live a Howard Hughes-like existence where I never leave the house, have creepily long finger nails and fear
"The Bacteria
."

So you guys can handle it? Good on ya. I'm not strong enough. I'm sorry, it's my cross to bear—I don't want
hookworms
. I'm a weirdo, I know.


Sigh
.

Well, this feels like a rather aggressive note to end the blog on. Sorry Helena. Sorry Alex. I'll raise you a video clip and one Q&A with Doctor Reuben to cleanse the pallet, how's that?

First, kudos to Ex-Co Blogger Eddie for finding an entire page of
Clone High
themed thongs on Cafe Press! She also found a band from Canada called "Captain Lavender" on MySpace. Captain Lavender: a band name based on a
Clone High
reference so obscure, I'd have sex with each and every member.

Twice

.

I can't decide which thong I want the most. I'm pretty sure it's the
...WESLEY
one. I don't even know what I'd do if I was hooking up with someone and discovered they were wearing
Clone High
underwear. Probably eff them all the way to town hall and promise to be the Joan of Arc to their Abe Lincoln 'til death do us part. I guess. And if I
owned
said
Clone High
themed underwear? Well, I'd probably just sit at home and masturbate all day. So there's that.


And just for shits and gigs, here's a super quick Doc Reuben Q&A I came across today:


But how long should a penis be?


According to the story, someone once asked Abraham Lincoln how long a man's legs should be. After a moment of contemplation, Mr. Lincoln replied, "I would say, just about long enough to reach from his body to the ground." From a realistic point of view, the normal size for a penis is long enough to reach from a man's body into the vagina. As long as the sperm can be delivered without spilling, reproduction is facilitated. Since penile size is a hereditary characteristic, transmitted genetically, any man whose penis is too short to reach the vagina will have difficultly reproducing; truly a short-penised race would have died out half a million years ago.

--------------

I am in

no

way kidding when I say that the first time I read this, I, for the

hottest of hot seconds, completely thought this is where it was going:


How long should a penis be?


According to the story, someone once asked Abraham Lincoln how long a man's legs should be. After a moment of contemplation, Mr. Lincoln replied, "I would say, just about long enough to fuck a woman." And the same principle applies to the penis.

Abe Lincoln was this close to replacing Franklin Peirce as my favorite U.S. President.
This
close.